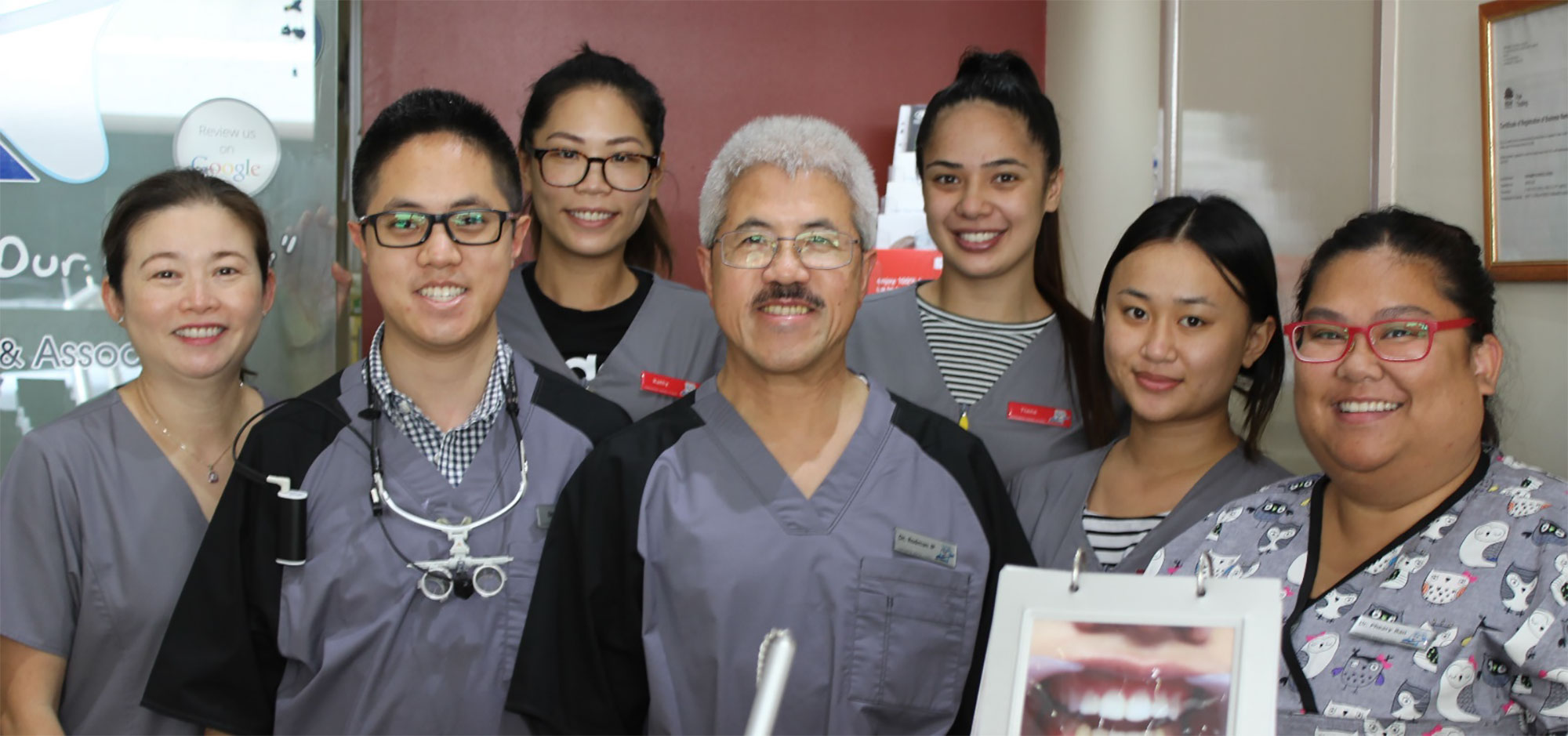 Welcome to
Parramatta Dental Studio
At Parramatta Dental Studio your dental health and well-being is our priority! With over 35 years of experience in improving smiles you can rest assured that our kind and friendly staff will make you feel comfortable and at home during your next dental visit. We are a family-oriented practice that provides a comprehensive range of dental treatment services and will focus on providing you with a high standard of care and advice tailored to your needs.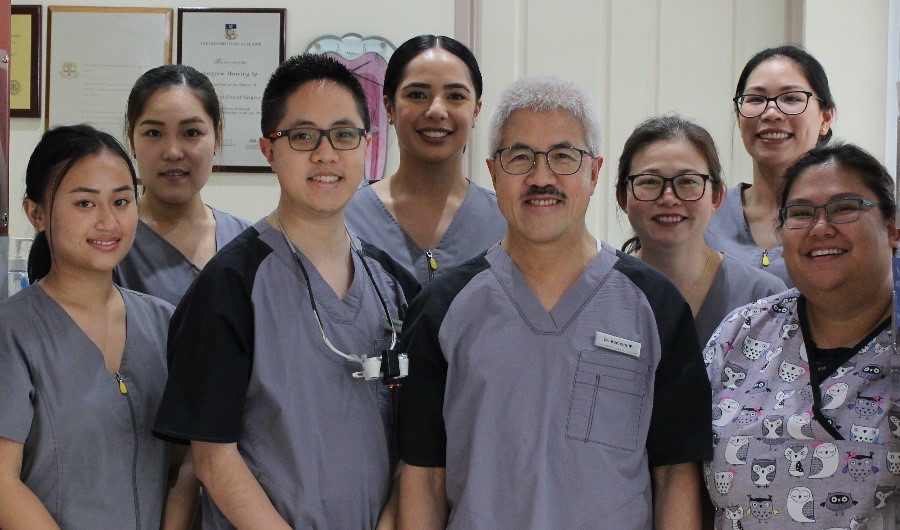 Your future smile starts here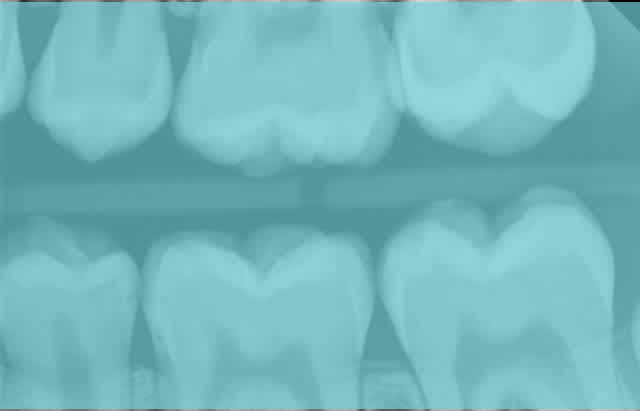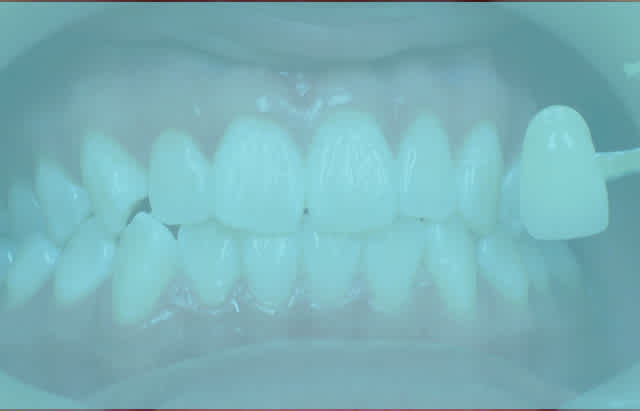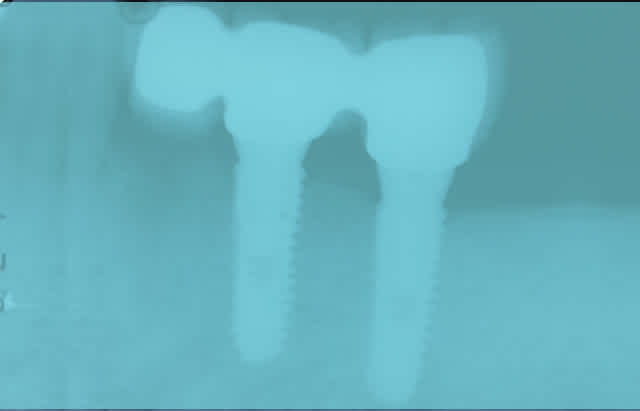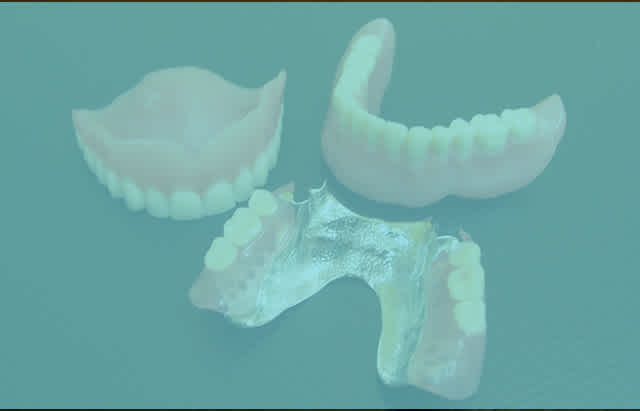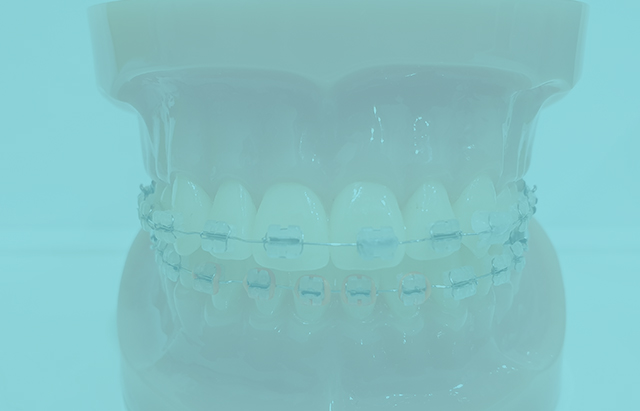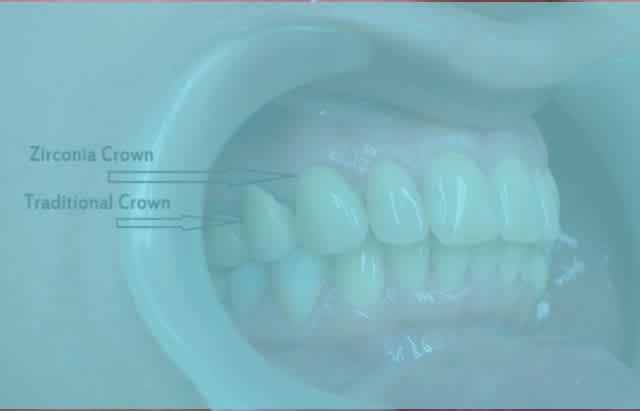 Dental Implants
At Parra Dental, we provide only the finest dental implants to Parramatta and Cabramatta patients. Dental implants are a process involving three appointments. An implant is placed, then an attachment and finally a crown is cemented on top. They are a highly successful and sought-after treatment, replacing one or more teeth for durable, natural-looking teeth that are functional and aesthetic.
Who needs dental implants?
Replacement of teeth and dental implants are an integral part of comprehensive dental treatment plans and an excellent fixed option. Whether you have a single missing tooth, several missing teeth or no teeth at all in your jaw; dental implants could be the perfect way to restore appearance and function. Implants are suitable for healthy adults who have good oral hygiene and are able to attend the dental surgery on a regular basis. An assessment of your dental health, teeth, gums and bone in conjunction with x-rays can determine whether implants are a good option.
Implants are perfect for you! Now What?
The first appointment is usually performed under local anaesthesia and involves the placement of the implant (titanium screw) into your jaw bone. We then wait for 3-5 months for the implant and bone to bond. A term called "osseointegration". An abutment attachment is then inserted into the implant, and a mould is taken so that a tooth (crown) can be fabricated and inserted.
The implant is now ready to be used. It will feel and look like your natural tooth. It is important that you come for routine dental check ups every 6 months to ensure that the gum and bone around the implant is healthy.
How to keep you implants clean
Just like for a natural tooth, you should brush and clean your implant on a regular basis. There is a wide range of products available to help you clean. These include
a soft toothbrush

sulcabrushes

end tuft brushes

Piksters

superfloss

waxed dental floss

mouthwash and chlorhexidine based rinses
Brush twice daily with your toothbrush ensuring that the bristles are aimed towards the gumline. Use Piksters, superfloss or sulcabrush to clean more specifically around the gums at the implant site. If you feel that your gums are inflammed or red and bleeding, follow the brushing with a mouthwash rinse like Savacol or Neutrafluor mouthwash. If you have any concerns, please contact one of our friendly staff and we will be happy to answer any of your questions.
What do implants look like?
The following are photos of a recently-completed implant and crown placement.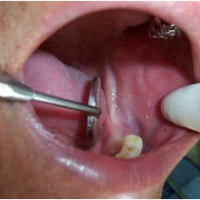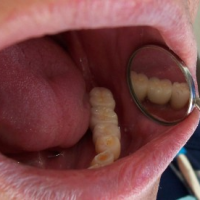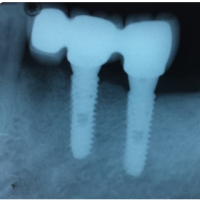 This person had no back teeth on the left hand side and they wanted something fixed (non-removable) to replace the missing teeth. Implant screws were placed into the jaw bone and left for several months so that integration could occur between bone and implant. Once this occurred, an abutment was placed and impressions or moulds of the area were taken for the construction of a fixed prosthesis. Two weeks following that the implant-supported crowns, or in this case a bridge, was cemented in and the person has had their missing teeth replaced.
Implants look and feel like your own natural tooth as you can see. They greatly improve not just aesthetics but also function. To learn more, please visit our blog page and read the article on Dental Implants.
For questions, do not hesitate to contact one of our friendly staff via email parradentalstudio@bigpond.com or by calling 9633 9835. Our dental implants are ready to serve Parramatta and Cabramatta's smiles!
PLEASE NOTE: Any surgical or invasive procedure carries risks. Before proceeding, you should seek a second opinion from an appropriately qualified health practitioner. For more information regarding your treatment please call through to speak to one of our friendly staff members.
| | |
| --- | --- |
| Monday – Thursday | 8:30AM – 06:00PM |
| Friday | Closed |
| Saturday | 8:30AM – 02:00PM |
| Sunday | Closed |
| | |
| --- | --- |
| Monday – Tuesday | 9:00AM – 06:00PM |
| Wednesday | Closed |
| Thursday | 9:00AM – 06:00PM |
| Saturday | 9:00AM – 02:00PM |
| Sunday | Closed |