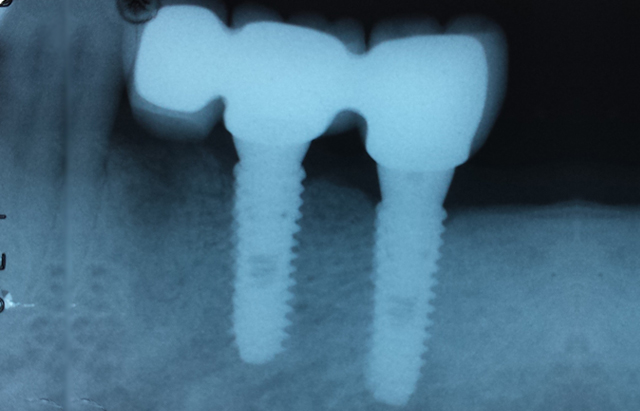 Reliable Dental Implants in Parramatta
Improve your smile and function with Dental Implants in Parramatta
Dental implants are the gold standard in dentistry as a fixed treatment option for the replacement of missing teeth. After extensive examination and x-rays, consideration of your medical history and current dental health – the dentist may discuss dental implants as a good option for you. 
Dental implants can replace both front missing teeth and back missing teeth. They can address a single missing tooth concern or can support a bridge or denture to replace multiple missing teeth. When compared to other conventional tooth replacement options dental implants look, feel and function like your natural teeth do.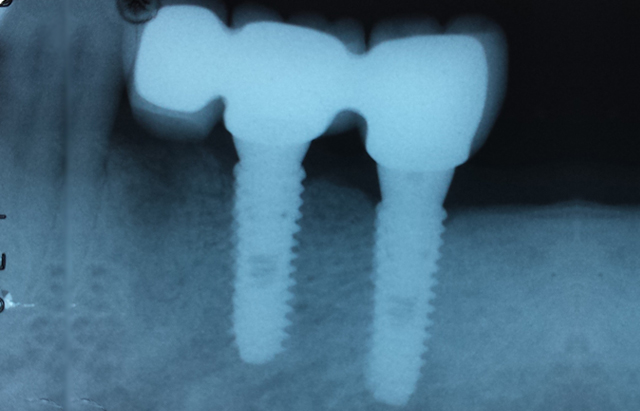 There are several stages involved in dental implant treatment after careful assessment and planning.
Implant placement

– A titanium screw is inserted into your jawbone, bone grafting may be required
Abutment

– Once the implant has osseointegrated with your jawbone (3-4 months after placement) we proceed to the precision screw attachment called an abutment
Crown restored

– Once the abutment has been placed, an impression or scan of the area is forwarded to our dental technician and a custom fabricated crown can then be fitted and cemented or screw retained.
For the long-term success of this dental treatment option, dental implants need the same daily oral care as our natural teeth.
Have questions about what is involved in dental implants? Call us and we can answer any dental implants in Parramatta questions you may have.
Email us on reception@parradental.com.au!
The information on this website is simplified in nature and does not replace the professional opinion of your dentist. There are risks and complications involved in all dental procedures. Before proceeding with any complex procedures, a second opinion should be sought.
Your future smile starts here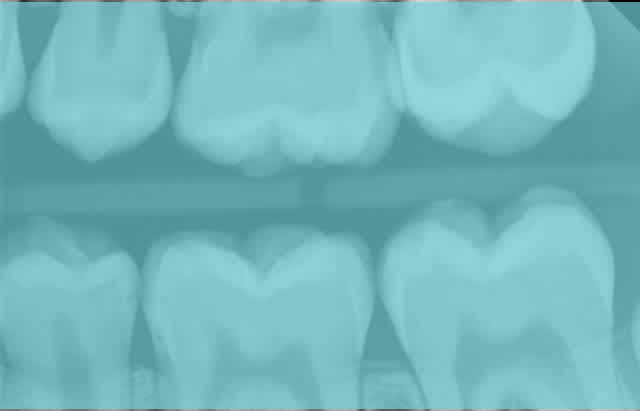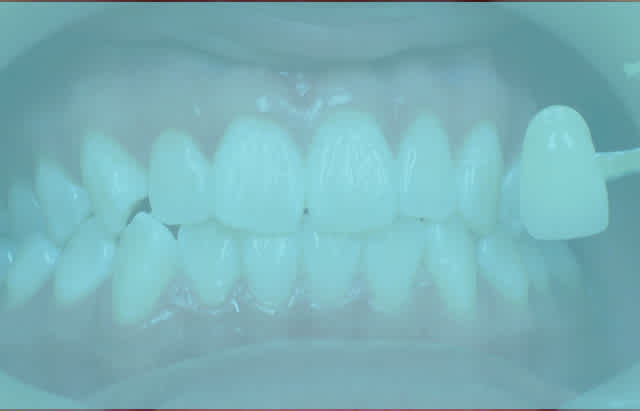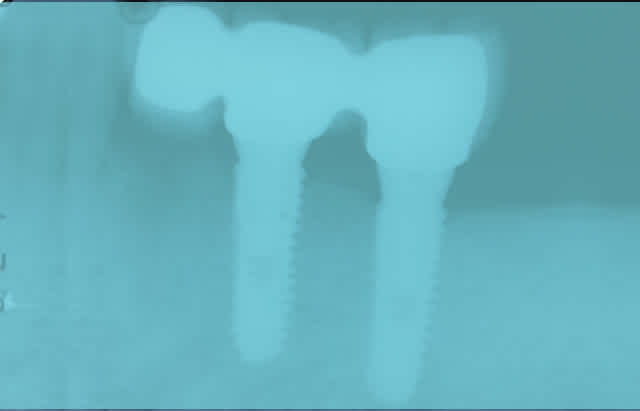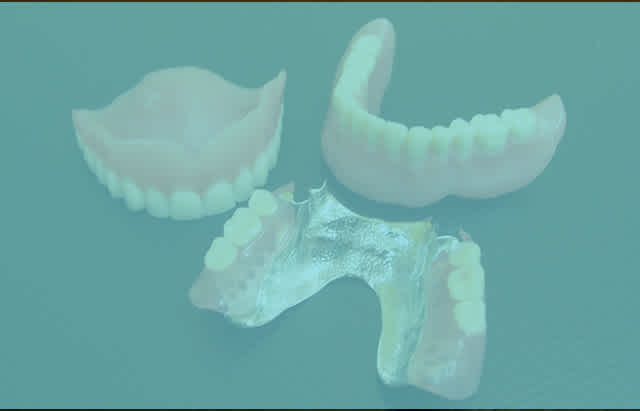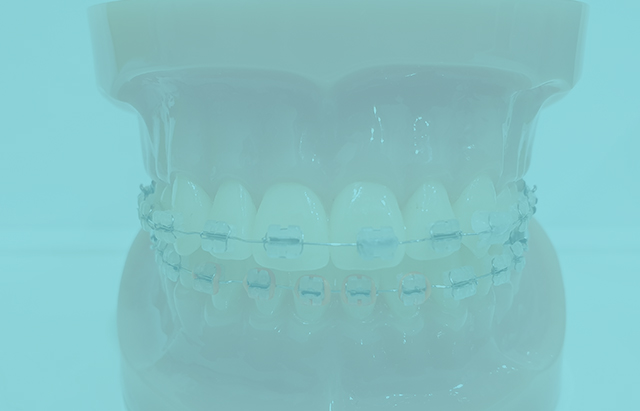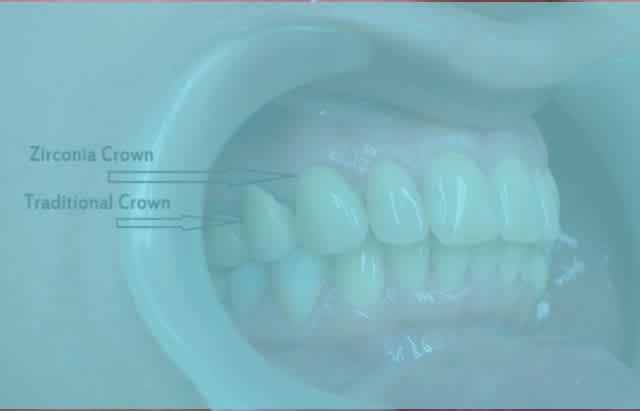 Dental Implant Services For Improved Oral Health
Parramatta Dental Studio is the name in dental implants Parramatta locals have come to trust and rely on
Lets first explain a dental implant
A dental implant is a surgical component that is inserted into the jaw bone to support a dental prosthesis such as a crown, bridge or denture. Think of it as an anchor that will keep a false tooth in place, and you'll have the mental image of what dental implants look and behave like. These implants are a common way that people replace any missing teeth they have to maintain a full mouth and smile, though there are also alternatives for those who need (or want) a different solution such as dentures, crowns and bridges.
However, in most cases, dental implants are the most efficient and effective way to restore a full, healthy smile. Official long-term success rates of implants are as high as 98 per cent for the fixture. While there is an upfront cost of dental implants, over the long term they more than repay the expense because you can chew and function well once you have your teeth again.
Parramatta Dental Studio dentists will perform your tooth implant procedure onsite in Parramatta and restore the implant to full function. We can look after your dental implant requirements from start to finish. We understand the worry that can come from the need for a dental implant, and the concern that many of our customers have over tooth implant cost. We aim to provide all of our customers with a fully transparent service that explains in full the cost of dental implants in an upfront and honest manner, and providing a quality service and dental implant while keeping the costs down.
Note: Any surgical or invasive procedure carries risks and potential complications. Before proceeding, you should seek a second opinion from an appropriately qualified health practitioner.
We welcome enquiries for further information from our customers, and one of the reasons that we're the name in dental implants Parramatta locals trust is that we're always so accessible. Please feel free to call the friendly team on 9633 9835 for more information. 
The different sizes and types of dental implants
There are many different alternatives when it comes to dental implants. They range in quality, size and shape and can be custom made to precise measurements for each individual's needs At Parramatta and Cabramatta Dental Studio, we use only the highest quality dental implants and crown and bridge material. Typically, however, they are made of titanium, which is a safe and proven replacement for tooth roots in the mouth. This is important, as the implant will integrate with the natural bone in the jaw, so a safe and lasting material is a must.
There are two different primary types of dental implants, endosteal and subperiosteal. At Parramatta and Cabramatta Dental Studio we use endosteal implants. Endosteal implants are the most common types of dental implants and generally look like small cylindrical screws. The type of dental implant that would be best for you will be discussed with our friendly team after a thorough examination and x-rays. At that time, we will also discuss the cost of dental implants with you, and resolve any other questions you might have. We serve throughout Parramatta, cabramatta, North Parramatta and Harris Park areas.
Maintenance 
Once the tooth implant procedure is complete, the implant will need to be cleaned and maintained similar to your natural teeth. Because of the construction and materials that are used in these implants, you should take care when using dental floss, little oral hygiene aids such as interproximal brushes for example Piksters can be used. Some patients might also find a powered irrigator of use for cleaning around implants examples of these include an Oral – B Oxyjet and Floss Jets.
It's important to remember that implants will lose bone at a similar rate to natural teeth if you do not clean around them properly. If you suffer from periodontal disease, the implant can be affected similarly. In terms of the porcelain on the crowns of the implant supported tooth, these can also fracture or require repair. The timing of wear-and-tear will depend on where in the mouth the crown is, and the kind of pressure and force it is under, but we recommend to our patients to come in for regular check-ups so that one of our friendly Parramatta Dentists can check all of your teeth and the implant.
Finally, where implants are used to retain a complete denture, the connections will need to be changed or refreshed due to wear and tear.
Our friendly Parramatta and Cabramatta-based teams will always be on hand to provide you with further information about how to properly maintain and look after your implants.
What if dental implants aren't for you
Although dental implants have become the standard of care for the replacement of missing teeth or supporting dentures, unfortunately implants are not a suitable treatment option for everyone. There are several options for replacing a single missing tooth or multiple missing teeth. The best way to decide whether implants are appropriate for you or not would be to come into the practice for a first meeting with one of our friendly dentists. We will thoroughly examine your teeth and gums, take x-rays and in special cases you may need to take a 3D cone beam x-ray. This will allow us to determine whether we can improve your smile and the functioning of your teeth with the help of dental implants or whether we should consider an alternative.
Teeth can be replaced using both fixed and removable methods. This depends on the amount of teeth still remaining in the mouth as well as the health of these teeth. Before replacement of teeth to improve function, our experienced dentists will also ensure that you have a healthy smile and that any reconstructive or more comprehensive dental treatment is not planned on any compromised teeth. We pride ourselves on looking after the health and functioning of all of the teeth in your mouth.
Fixed methods of replacing missing teeth include crowns supported by a bridge, direct splinted composite resin bridges as well as implant supported bridges.
Removable methods of replacing missing teeth include partial or full dentures made of plastic, flexible acrylic and cobalt chrome (metal).
–Plastic Dentures : These are a comfortable and cost-effective means of replacing a single tooth or multiple missing teeth. They are supported by your gums and soft tissues and your remaining teeth if present. It involves two to three appointments and can be repaired and modified when required.
– Flexible Dentures: These are a very aesthetic and practical approach to the replacement of a single missing tooth whether as a temporary measure or as a more definitive treatment option. They also involve just two appointments where a mould is taken and sent off to the laboratory and a custom-made denture is sent back for one of our friendly Parramatta dentists to fit and issue to you.
– Cobalt Chrome /Metal Dentures: These are a sturdy removable option for the replacement of a single missing tooth or multiple missing teeth. They are made of a combination of cobalt chrome and acrylic and are a comfortable option with high acceptance by all patients. 
We do have fixed options that do not require the use of dental implants as a support.
Two examples of these are:
– Direct Fibre Reinforced Bridges : These are a cost effective way of replacing a missing tooth. It involves the use of your own natural teeth as a bridge to support a missing tooth. The teeth on either side of the space will be carefully prepared, we then use very strong fibres and composite material to bond a tooth into the edentulous space using your natural teeth to splint the bridge together. It is a conservative approach and can be done in one single appointment. The results are aesthetic and excellent for both a temporary measure of tooth replacement or as a more permanent fixed solution.
– Conventional Bridges: A conventional bridge is a laboratory made prosthesis that uses your remaining natural teeth to support a missing tooth. It is a fixed prosthesis and involves two appointments for completion. The natural teeth or abutment teeth are carefully trimmed, a mould is then taken and sent off to the laboratory for fabrication of your bridge. A temporary plastic bridge is then placed whilst we wait for your fixed bridge to arrive. Once complete the fixed bridge is cemented in, it looks and feels like your natural teeth and is a very strong structure. This bridge relies on your natural teeth to support a false tooth or pontic. It works differently to an implant as with a dental implant or implants do not rely on your natural teeth for support.
 So there are options available if implants are not suitable for you.
Need more information on dental implants or tooth replacement, Parramatta?
We take a great deal of pride in being the name in tooth replacement or dental implants Parramatta locals – and those of the wider Western Sydney region – have come to trust.
Please feel free to call us on 9633 9835 to speak to one of our team members. We are happy to answer any questions that you may have.
 Don't have time to call, how about sending us an email to parradentalstudio@bigpond.com in your own time and we will endeavour to respond in 24 hours.
| | |
| --- | --- |
| Monday – Thursday | 8:30AM – 06:00PM |
| Friday | Closed |
| Saturday | 8:30AM – 02:00PM |
| Sunday | Closed |
| | |
| --- | --- |
| Monday – Tuesday | 9:00AM – 06:00PM |
| Wednesday | Closed |
| Thursday | 9:00AM – 06:00PM |
| Saturday | 9:00AM – 02:00PM |
| Sunday | Closed |